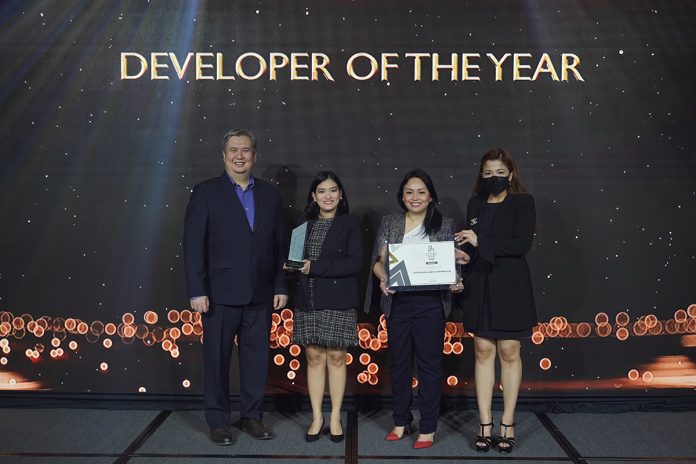 This article appeared in the most recent issue of Dot Property Magazine. Click here to read it!
RLC Residences may be a new name to the Dot Property Philippines Awards, but the firm behind the developer, Robinsons Land Corporation, is no stranger to success. For more than 30 years, that company has been a real estate leader, creating sought-after residential, commercial, hospitality and mixed-use destinations.
The revamped residential brand was rolled out last year in order to better serve the public under the 'Raise Live Connect' philosophy. Its efforts did not go unnoticed as RLC Residences was named Developer of the Year at the Dot Property Philippines Awards 2021.
"We are honored and thrilled to be receiving the Developer of the Year Award. This award is affirmation that we are achieving and succeeding in our goal. It is also going to push us to keep doing better. Being nominated is an honor and winning is a double honor," John Richard Sotelo, Senior VP & Business Unit General Manager, Residential Division at Robinsons Land, proclaimed.
The highly-respected homebuilder concluded an impressive first year by taking home Best Luxury Condo Development for The Residences at The Westin Manila Sonata Place and Best Mid-Rise Condo Development for Sierra Valley Gardens.
RLC Residences pays close attention to the evolving needs of aspiring homebuyers and strives to fulfill the demand from young families and professionals for urban residences. The developer's portfolio of projects shows it understands what the public expects from a home and goes beyond that to elevate the residential experience.
The firm's beautiful, well-designed residential projects are the pride and joy of homeowners across the country. Whether it is providing more opportunities for leisure and relaxation with families and loved ones or tailoring spaces that ensure an optimal balance between work and home life, the homebuilder continues to set the bar for real estate.
Winning the Developer of the Year Award at the Dot Property Philippines Awards 2021 is affirmation of its hard work, dedication and commitment to crafting extraordinary residential projects.