Davao City, Davao del Sur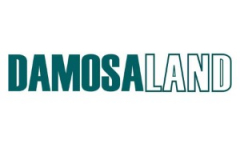 In the late 40s, a single man's extraordinary vision and values would lay the foundation for what is known today as Mindanao's leading developer. Damosa Land.
On April 14, 1948, a young Don Antonio O. Floirendo Sr. ventured south after heeding President Quirino's call to explore opportunities in Mindanao. Because of his close ties with American officers & businessmen, Floirendo was encouraged to put up the first Ford dealership outside of Manila, Davao Motor Sales or DAMOSA.
1950's-60s | Keen Foresight​
With post-war Davao being on the cusp of exceptional economic growth, DAMOSA flourished into the biggest Ford dealership in Mindanao. It was then, when - known for his keen foresight - Floirendo began acquiring properties around the city.
1970's | New Heights​
Floirendo's car company continued to expand rapidly. To accommodate the growing need for more space, DAMOSA moved from its original location in Bankerohan to Lanang, Davao City. Not long after the move, Floirendo - never resting - established even more businesses ranging from agriculture to trading. Thus, in 1977, ANFLO Management and Investment Corporation or ANFLOCOR was forged.
1980's | The Times​
"In a world where the weak are often left behind, I learned to be tough early in life. If I didn't then I knew I wouldn't be able to help all those who depend on me."​
Despite DAMOSA's solid growth, Ford's main assembly plant in the Philippines closed down in 1984. Undeterred, Floirendo took this as an opportunity to shift gears and turned his automotive dealership into a development company.
1990s | A New Chapter​
Now officially a development company, Damosa management produced an ambitious site plan for the Lanang property. It would symbolize the beginning of a new chapter. DAMOSA turned the Lanang property - which would later be known as "The Damosa District" - the first master-planned, mixed-use development in the city.
2000s | New Name, New Pace​
The new millennium marked a drastic shift in pace for what once used to be Floirendo's car dealership: the management forged ahead with developments such as Damosa Gateway, Damosa Market Basket, Damosa Business Center, and the Damosa IT Park, enhancing the lives of the Davao community. Ever at the forefront, the company also began its foray into tourism by bringing US-based hotel chain Microtel by Wyndham. In 2004, DAMOSA was officially renamed DAMOSA Land, Inc. With a new name and a new pace, DAMOSA Land, Inc. would become unstoppable.
2010 | Trailblazers​
With numerous developments such as Sasa Onse, a commercial complex in Barangay Sasa; the McPod Buildings, another mixed-use commercial complex along McArthur Highway; the Topaz Tower, housing BPOs and corporate offices at the Damosa IT Park; Valley High, the leading lifestyle center in General Santos City; and yet another addition to their hotel venture in the form of another Microtel branch located in the Valley High complex in GenSan, Damosa Land, Inc. proved themselves the leading-edge developers of the south.
​
In 2013, DAMOSA Land, Inc. yet again, took a major leap as it broke ground for its first urban residential community. Named DAMOSA Fairlane, the high-end subdivision project would be conveniently located at the center of the fast-growing Lanang area. Highly successful, Damosa Fairlane propelled Damosa Land, Inc to continue developing residential properties across the city.
2015 | The Future & Beyond​
"Many of the younger workers in Tadeco are now children of those who were with me in the beginning. It's good to see that they also believed in what we have started, because in the end, all these are for them. And together, we can assure the futire of our children, and our children's children."​
The history of Damosa Land, Inc. is a story of tradition, heritage and excellence as much as it is a story of movers & shakers, or trailblazers and innovators, who always have and always will forge ahead, as they continue to pioneer cutting-edge living; as they cement their position as Mindanao's leading real estate developer, and most importantly, as they strive to enhance the quality of life for the people in Mindanao.
MISSION
In continuing the pioneering legacy of our founder, Antonio O. Floirendo, Sr., Damosa Land, Inc. shall solidify its position as Mindanao's leading developer of real estate products and services designed to enhance the socio-economic development and uplift the quality of life in the region.
VISION
I.
Rooting our success in God-given land, we seek to enhance each project by incorporating our personal touch with each detail and customer experience, while keeping the environment in highest regard.
II.
In recognition of human resources as our competitive tool, we shall ensure values formation with each employee while empowering them to attain their maximum potential in a supportive and nurturing working environment anchored on professional merit.
III.
Our customers define the standard of quality and service and their loyalty must be earned. Their best interest will always come first and we will place the clients' concerns ahead of our own as we are dedicated to the development of long-term client relationships.
IV.
The communities where we operate support our operations and our principal advocates. We will share our blessings with them through relevant activities based on the Corporate Social Responsibility of the company and by being good corporate citizens.
CORE VALUES
1. Love & Respect for God
2. Employee Career/Life Optimization
3. Professional Integrity and "Malasakit"
4. Maximum Satisfaction in all Customer Experiences
5. Community Development
6. Continuous Product and Service Innovation and Improvement
7. Environmental Responsibility
8. Cost Optimization
9. Investment Return Commitment
10. Business Sustainability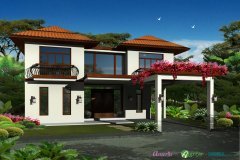 Ameria
4 units available for Sale
Seawind
4 units available for Sale