201 General San Luis St. San Juan City, Metro Mani, San Juan, Metro Manila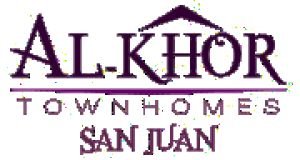 Townhouses and San Juan City go together in Metro Manila. Al Khor Dynamic Builder, a family-owned developer, specializes in townhouses in San Juan City. Edith Khorakiwala persuaded her Indian businessman husband Taizoon to invest in this business where three generations of her family grew up…
In the heart of San Juan City, at the edge of Barangays Onse and Tibagan. Surrounded by the cities of Manila, Quezon and Mandaluyong, San Juan is the most-centrally located city of Metro Manila.
Surrounded within walking distance by Dominican College, Aquinas School, Santuario del Santo Cristo Church, St. Martin de Porres Hospital, Edith knew how very centrally located her home is. Greenhills Shopping Centre and Cardinal Santos Hospital are just a 5-10 minute drive away. Similarly, the wet markets of San Juan and Mandaluyong are just a jeepney ride away.
A totally residential neighborhood, it's safe and gives a feeling of community. With no high rises to disturb the landscape and off the the main roads, its quiet, leafy trees give a feel of a suburban living in the heart of Metro Manila.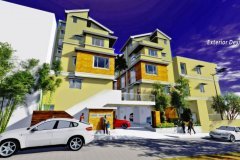 Al Khor Town Homes
1 units available for Sale