Cubao, Quezon City, Metro Manila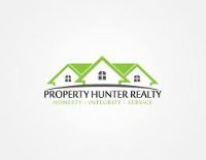 Property Hunter Realty is a pioneering housing provider that focuses on "key" areas of the market. By choosing the best townhouse developments in a specific area and mastering them, Property Hunter Associates can offer line-ups of the best selling projects to give our clients the best units possible!
And we don't only stop at selling houses, we assist our clients along the documentation process to give them a smooth transition from transaction procedures to actual move-in on their dream home.
Contact us now and experience the Property Hunter Advantage.
History
On February 2, 2010, Zandro Gonzales established Property Hunter Realty on an office at Quezon City. Doing the business by himself, he started to sell affordable houses in Cavite City doing weekly site inspections for his clients. Seeing the potential of this industry, he decided to hire one employee to help him in marketing his affordable real estate line. He started offering Filinvest projects to middle income Filipinos and then decided to shift to more higher condo brands.
After couple of months, he ventured into selling house and lot to people who like to have their own lot instead of condominiums. Since then, the company continues to search for the best properties available on the market to suit their clients growing needs and requirements.
Mission
To provide a variety of house choices to our clients with great quality. To give them a full professional service from house selection, loan acquisition to hassle free move in for them and their family.
Vision
To become the sought after housing adviser/provider in the Philippines.
To become a byword for house buyers who wants professional and unparalleled service in home acquisition.
To serve housing needs not only in Metro Manila but also for the rest of the Philippines