Cavite, Imus, Pasong Buaya I
Featured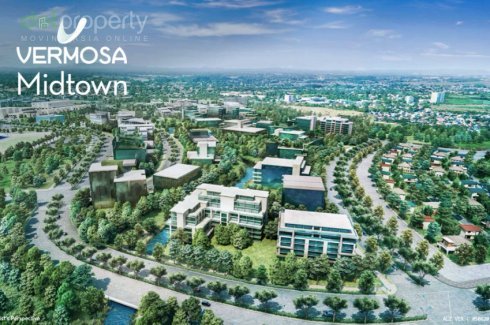 Listing ID: Commercial lot in Cavite for sale
Land for sale in Pasong Buaya I, Cavite
Commercial lot for sale in Cavite

Lot Area | 2,741 sqms.
Classification | Lot 2
List price | PHP 260,395,000 (exclusive of VAT and other charges)
Payment terms | Cash with 15% discount and deferred payment at 0% interest
Special term l 20% in 3 months, 80% in 80 months valid until 30 September 2021

Type of Development| Mixed Use
Gross Area| 57 has
Floor Area Ratio (FAR)| 4
Lot Size| 2,100 – 3,800 sqm
Allowed Uses | Office/Hotel Residential/School

In Vermosa, life takes a different turn, Ayala Land's signature estate in Cavite offers a multitude of possibilities across 700 hectares of commercial and residential offerings. With a Central Business District (CBD) and a sports and lifestyle complex forming the estate's core, Vermosa will be a hub of constant activity and movement.

Conceptualized to be the first of its kind, Vermosa is Ayala Land's large-scale community for modern living refreshed by nature. With elements that incorporate both nature and activities for outdoor living, Vermosa is hailed as the ultimate destination for health and wellness.

Vermosa Midtown: mid-rise commercial and institutional developments such as a retail area, the sports and lifestyle complex, a transport terminal, and the like, along with 11 hectares of open space.