I-126 Esguerra St., Zone 1, Iba, Zambales, Zone 1 Poblacion, Iba, Zambales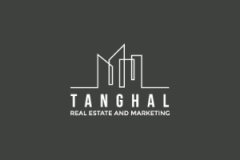 Located at the flagship town of Iba, Zambales, where the real estate economy has been growing over the past decade, which prompted me to focus on 3 major real estate areas-- commercial, residential, and beachfront properties. The agency has acquired authority over a number of commercial lots and beachfront properties, all of which are titled without any encumbrances and/or liens to make transactions as seamless as possible.
As a licensed Real Estate Broker, I took it upon myself to modernize the real estate practice in my hometown and contribute to the growing real estate economy. I manage Tanghal Real Estate and Marketing solely on my own, usually with the referrals of friends, relatives, and past colleagues. It's still a small agency which has a large room to grow, and without much credibility and authority in the industry yet. I'm hopeful that it will grow into something bigger than what I aspired it to be.
Catering to private individuals whom would like to build their dream home in Zambales, aspiring businessmen and investors willing to start a thriving industry, and people from all walks of life needing real estate assistance.