Manila, Metro Manila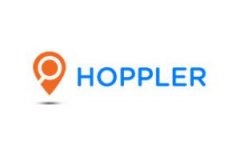 Hoppler is a network of professional and trustworthy brokers across the Philippines who are connected through our innovative technology. We showcase properties from both qualified brokers and direct owners within our controlled network.
Our mission is to connect buyers and sellers of real estate with a network of people you can trust.
When your inquiry comes in, we hand you over to only ONE broker, that's it. That ONE broker, who we call a "Hoppler Partner", is sure to have every bit of information that you need to know about your preferred location.
And most of all, your "Hoppler Partner" will coordinate on your behalf with everyone from start to finish (multiple listings brokers, the owner, the tax man, etc.).
That heart-pounding moment of meeting your new home for the first time should not be distracted by the frustrations of the path to get there.
We believe this will recreate an experience to enjoy. Take that first step with us, we're ready.