Pioneer St., Buayang Bato, Mandaluyong, Metro Manila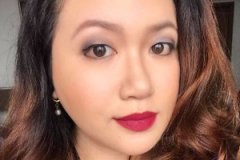 DNE Realty was established in November 2013 with the Department of Trade and Industry. We assist clients in purchasing their dream commercial and residential properties for personal purposes or for investment opportunities. DNE Realty brings a fresh and innovative approach on property marketing and consultancy, acting as the liaison between the client developer and the home buyers/property investors. The goal is not only to exceed expectations, but to also give its clients a relaxed and comfortable feeling especially when deciding on which property to invest in. DNE Realty is also affiliated and recognized by the top Real Estate developers of the Philippines and continues to grow by constantly. DNE Realty is composed of determined individuals who are distinguished in their own right and given extensive and proper training to be the best property consultants available, thereby ensuring that our clients and home buyers receive the most effective and professional marketing service.
At D.N.E. Realty, the best interest of our clients will always come first in every transaction. We will provide 100% assistance at your most convenient time. Set an appointment with us to get your free consultation and site viewing.
Awards and Recognition
• 1st Place, Property Investment Consultant, MAKATI PROJECT
Warriors Division 2nd Half Sales Awarding Sales Take Up June2012-November 2012//
• 1st Place, Property Investment Consultant, ACROSS ALL PROJECT
Warriors Division 2nd Half Sales Awarding Sales Take Up June2012-November 2012//
• Certification award, Rookie of the Year 2012
• Certification award, Exemplary Sales Performance 2012
• Certification award, Top Property Investment Constultant 2012
BDO Power Broker 2015
2016 Awards
Sandari Batulao
Top 1 Based on Reservation Sales 2016
Top 1 Based on Booked Sales 2016
Sandari Batulao Millionaire's Club 2016
Rookie of The Year 2016
DIANA ESPADON
Licensed Real Estate Broker
PAREB-PMRB
PRC #13276 / HLURB # 001759