Metro Manila, Makati, San Antonio
New build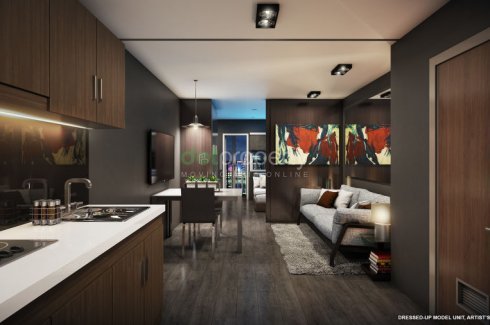 Condo for sale in Air Residences, San Antonio, Metro Manila
Nearby Landmarks:
Shopping/Entertainment
1.Ayala North Exchange
2.Makati Cinema Square
3.Greenbelt
4.Landmark
5.SM Makati
Educational
1.Centro Escolar University
2.Far Eastern University
3.MAPUA University
4.Ateneo de Manila University
5.Asian Institute of Management
Medical
1.Makati Medical Center
2.Medical Plaza Makati
Meaningful relationships. Career opportunities. Personal well-being. All these define your story of success, and it all begins at SMDC Premier's Air Residences.
Air Residences gives you a privileged lifestyle combining a convenient location with the luxurious comfort of its signature amenities. Located within the Philippines' premier business and financial district, Air Residences brings you to the doorstep of success.

Nothing says you've made it quite like a...
View more detail on Air Residences
1

Bath
22.95 m2Usable area
BBQ Area
Fitness
Playground
Security
Swimming Pool