Metro Manila, Makati, La Paz
Featured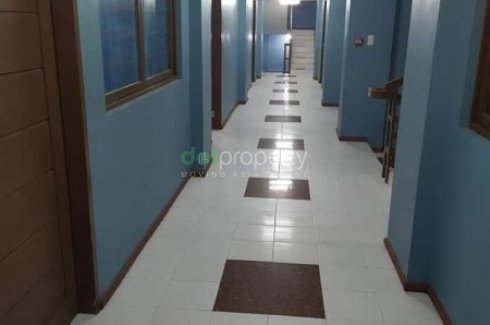 Commercial for sale in La Paz, Metro Manila
Makati Building for Sale!

*Residential and Commercial
*19 Studio type units (13k to 15k rent/mo. each) 275k/mo income. up 1.2M/mo potential.
*1 Gym convertible to 3 units
*With provision of 12 more units
*With provision up to 6 floors.
*With Elevator provision
*High-Appraising rate location value (Stone's throw away from Ayala CBD)
*High Tenancy location (residential & commercial)
*High Ceiling Ground Floor Carpark entry - 30 feet
*5 mins to circuit
*3 mins to Ayala
*Booming economic area for hotels, short to long term rentals, food hubs, etc.

Perfect for:
-Investors looking for passive income & high-interest income
-Corporate Storage
-Office or Business Use
-Conversion for Hotel Appartelle/Hostel
-Apartments with mixed use of space
-Residential space with income generating units for big families
-etc.

Details:

4.5 storey blg. in Makati. 270 sqm. Lot area. 1,174.5 sqm. Total FA.

GROSS Price: P60M

Fully constructed Jan. 2020. With MMA Gym at the 4th Flr.

Located in a residential/commercial area & thriving market of local & international dwellers such as:
-transient guests,
-tourists,
-business/corporate travellers,
-staycationists,
-office/corporate/BPO employees/students working or studying within Makati or nearby cities.

Area is surrounded by 3 to 5 star hotels, apartelles, suites, condotels, hostels, & other apartment.

Located in a commercially thriving area where you can find conveniences & featured hole-in-the wall restaurants and food pubs from Savana Market and the whole area of Bgy. La Paz & San Antonio, Shopwise supermarket, Churches, etc.

Just 3 mins away & walking distance from Ayala; Makati CBD, 5 mins to Circuit. It is a goldmine investment within Makati City.

DIRECT BUYERS ONLY!

Thank you.
270 m2 Land area

4.5

Floors